The Song Cry:
Football and That Gale Sayers Movie – By Shadez, Just Sayin'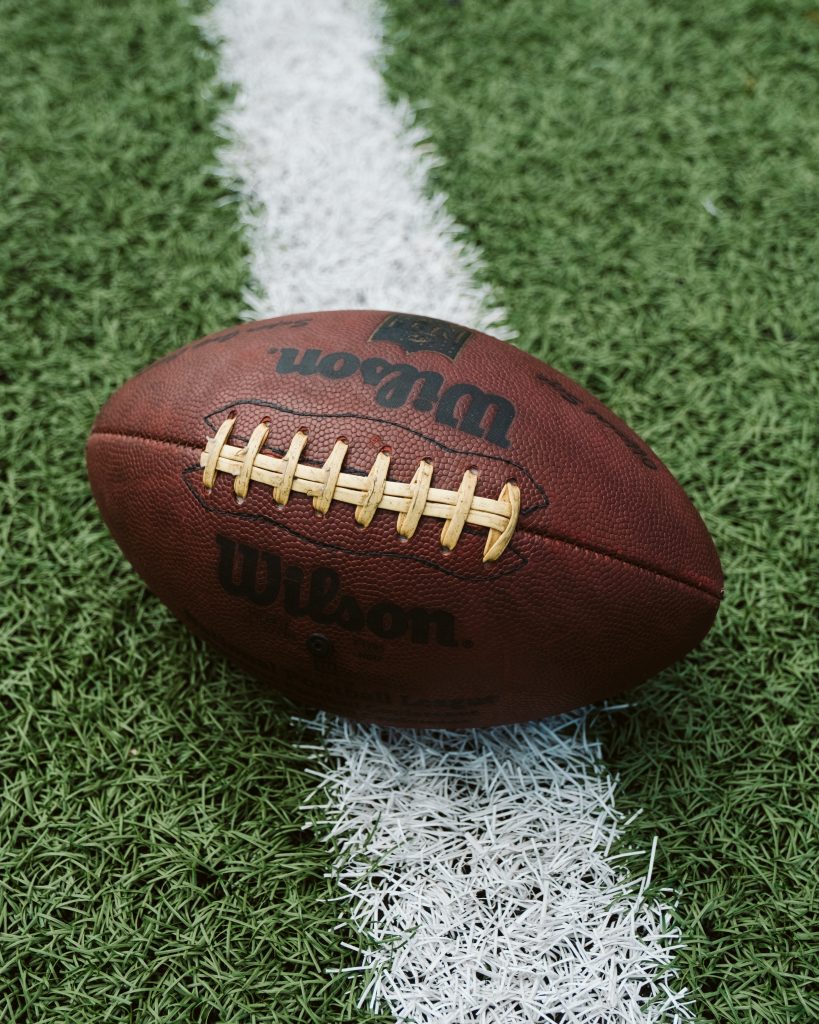 I remember the first time I saw it.
I walked into the Silver Hill Elementary School multipurpose room, along with all the other students from my first-grade class in 1975. The cafeteria style tables were set in rows and there was a projection screen on the stage. I walked past the reel-to-reel movie projector, a cool piece of machinery back then (well before Streaming, DVD's, Laser Discs and VHS) and I could feel a twinge of excitement.
A projector meant we were either going to get an old dusty educational/safety movie, worthy of ridicule even by first graders standards or we were going to get an actual break and watch a real movie.
Either way it was groovy with me (yes, we used words like that back then) because I wasn't in the classroom!
Turned out it was a football movie and I loved football!
Everyone and everything around me faded away. The narration started and the movie was none other than Brian's Song. I don't know if in the beginning I understood the theme of the made-for-TV, Emmy Award- winning movie. Or, if my fellow classmates from a post-integration, Prince George's County (Maryland), kindergarten through sixth grade elementary school were supposed to pick-up the social commentary and life's lessons. Probably not, because I was all-in on the football scenes, which showed the actual footage of the incredible Gale Sayers running like magic.
I mean, sure I noticed the wonderful friendship Sayers had with his friend Brian Piccolo, the bond they shared was like brothers. Billy Dee Williams portrayed the role of Sayers and James Caan who played Piccolo respectively had real chemistry; and their scenes together caused laughter and heartbreak.
By the time I was aware enough to become a fan of the game, Sayers had already retired due to injuries. He wasn't yet inducted into the Hall of Fame, so naturally, I didn't know much about him.
But this movie opened my eyes to what an amazing player he was, even with his short career. and after it was over, he was the measuring stick of what I felt a running back should be:
Fast; elusive; graceful; smooth; dangerous.
Exciting.
I didn't know anything about Gale Sayers other than what was in that charming movie. Like other former players, he wasn't in the public eye much. His low-key nature, I presume, is what led him to prefer a quiet life … but I honestly do know.
Last year, I watched a documentary about the beloved Chicago Bears running back. Unfortunately, the name of it escapes me, but the thing that stuck with me, and the only thing that was worth remembering was the interview they had with him about his injuries.
It broke my heart because in my eyes, here was this iconic player who couldn't help but express his frustration over the fact that he didn't have the career he wanted. He felt cheated by doctors who, during that time didn't have the knowledge to repair successfully repair the injuries he suffered then, that are in no way career threatening injuries today.
He was truly pained by it.
It hurt me too.
In September, Gale Sayers died at the age of 77.
Of course, the media – social and mainstream – immediately referenced the movie Brian's Song. It is probably the most well-known portrait of him, even more so than his book I Am Third, that the movie was based on.
Now that I'm older and much more aware of the mortality of us all and of the love we should embrace because of that very capricious mortality, I see the bittersweet brotherhood the movie showed us. The story that ends with Brian Piccolo's fight with fate and impact a friendship can have on the lives in its aura.
The movie's theme song is The Hands of Time, composed by Michel Legrand, with lyrics by Alan and Marilyn Bergman. It is beautiful and haunting and is one of the first songs I tried to play on the family piano. My brother Sash was far more successful at it though.
It is a perfect element to the movie's spirit and tone. Because "time" is the one thing we all share and never seem to have enough of.
I would have loved to learn more about Gale Sayers as a fully actualized person and not just an iconic sports figure.
I wish he had more time playing the game of his passion and talent, because clearly, he wasn't ready for it to end when it did.
In the same vain, I wish Brian Piccolo had more time with his family and loved ones. By all accounts he was a generous and supportive spirit who was better than the culture of his time and who was willing to open his heart to another without regard to their race. Succumbing to cancer like many others who have to face their fate, he probably deserved better.
Brian's Song is the story of their short time together and it is a beautiful tribute to them both and worthy to be in the Top 10 of any guy-cry movie list.
Not that I have but, you know, I can understand if you do. I'm just sayin'.
(Visited 20 times, 1 visits today)