How Are You Going to Act?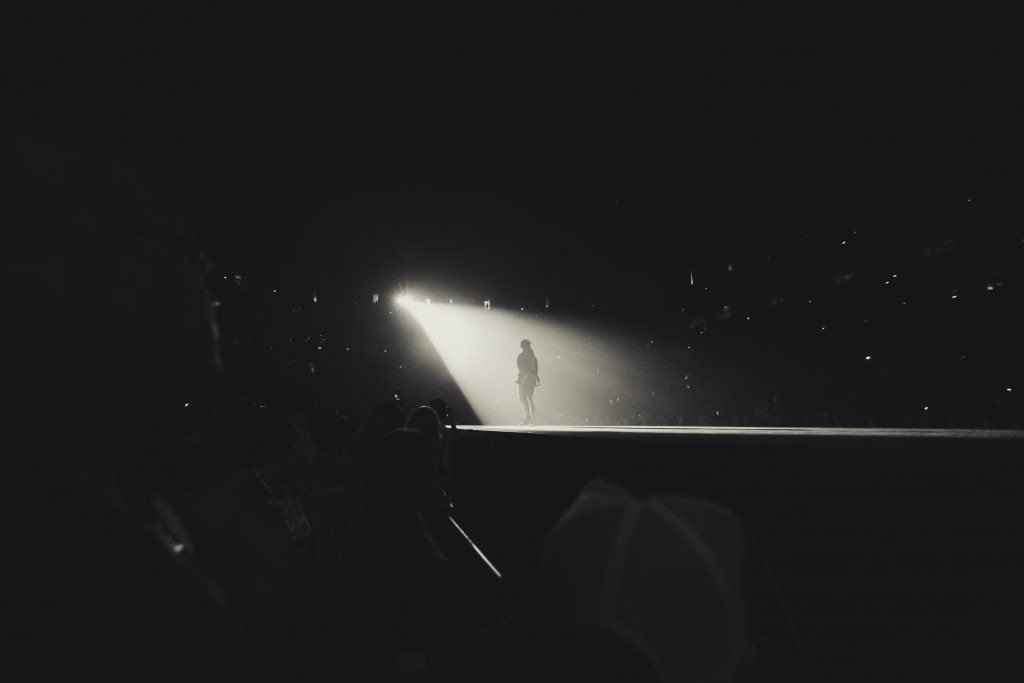 I was driving down the road with my wife by my side. The radio DJ (are they still called DJ's?) announced that Tamar Braxton was in the hospital from an apparent suicide attempt.
Absentmindedly, I thought, "I ain't surprised."
Except I didn't think, I actually said it out loud.
My wife reacted, probably like you're reacting to my words, "That's mean, why would you say that?"
I told her the truth, like I'm telling you, anyone who has sought the attention of people the way she has, needs to keep finding ways to get it. At almost any cost. Even when it could end tragically, because eventually, you have nothing else to do.
Attention is an addiction.
Not only is it an addiction, it's a progression. Addiction does that, it becomes hard to get the same high you used to get. One beer a day grows to 20. One cigarette turns into 5 packs a day. One hit of the pipe and you're chasing the next hit, and then the next hit, and the next hit, and willing to do anything to get it.
Attention can be the same. Made worse by fame.
It also matters how you get that fame and attention. Attention born out of negative behavior will eventually draw negative reactions. Just wait and see. What you put out returns.
There was a time no one knew who Tamar was. Personally, my first exposure to her was walking by the TV while my wife was watching "The Braxton's."
I recognized Toni because she made her name by having great talent. I noticed Tamar, in that short walk-by, because she was acting like an ass.
This was a regular thing on "reality TV shows" in the early days. At least one person would be the one who brought the unnecessary drama; and who tried to make a spectacle of themselves to gain the most attention. Now on these types of shows, it seems everyone is vying for the camera, the most clicks and the greatest number of followers.
Seriously, I first noticed it on the "Real World" and its copycats. Then everything escalated to the multiple train wrecks we have flooding our screens and timelines.
Tamar clearly decided she was going to be that one in the family, on the show and in her marriage. It all became a platform to showcase the worst of her, and if she was criticized, she used that too. Tears of a victim of her own making. Fuel to the bonfire of ego for someone who obviously knew internally, that there wasn't enough talent in her to make it as a musical performer.
I may seem like a hater, but truly I'm not. I'm an observer. I don't hate her game, do what you gotta do, but I also know there is a better way for better people.
I know this because not long after the news of Tamar's suicide attempt, days later there was news of Regis Philbin passing away from a heart attack.
Here was a man who held the record for the most time spent on television. A man who was respected in an industry that is renowned for relishing in building people up to tear them down.
Regis was never torn down.
By his own admission, he was a fan of Bing Crosby and wanted to follow him into a life of entertainment. Yes, he wanted fame but he also knew he wasn't talented. Couldn't sing, couldn't dance, couldn't act and wasn't a comedian.
No bankable talent, but he was undeterred. So, he tried. Not by being rude, not by being ignorant, nor creating a scandal. Regis got there by displaying his charm, enthusiasm and the better parts of his personality.
Maybe it was a different time and the public was accepting of the good in others. Maybe today we are less discerning and are entertained by the worst in others…and maybe ourselves.
I don't know, but if I were interested in being famous and needed that attention, I'd be more inclined – no actually, I wouldn't be inclined, I'd be dead set sure – to be beloved for the better angels of my character (to borrow from President Lincoln), like Regis, than being a figure of spectacle who belittles the dignity of self in payment for a bottomless modicum of notoriety while chasing the high of fickle public attention.
Look at the evidence. Her addiction interferes with her family relationships, decimated her marriage, damaged her already fragile ego and now led her to feel so pressured to do something, anything, to get that thing that will never be the same as the first time and will never, ever last for very long.
Why? Because it doesn't come from a place of positivity, or from genuine respect and definitely not any form of real love. Folks just wanna see what she'll say or do next. That's entertainment these days for too many people.
For them, it's a show.
I'm just sayin' I'd rather watch something else.
(Visited 19 times, 1 visits today)