Timeless true story – I was blatantly insulted at my job.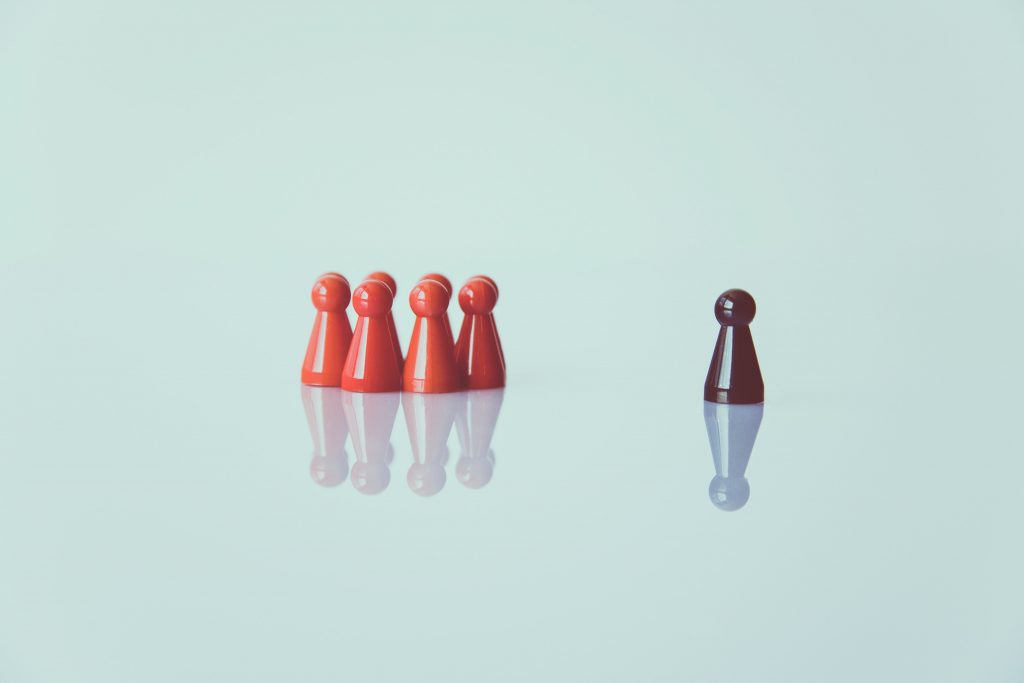 As we are aware. February is designated as African American History Month. My workplace, like others, usually holds an annual acknowledgement; and my division had the responsibility of putting on our Nation-wide event.
The afternoon before the event I submitted the talking points to Management. The next morning (the morning of the program), we received changes. No big deal, there are usually small tweaks, I'm used to it.
But then…I noticed something about one of the lines.
What I wrote read: "Due to the Herculean efforts of African Americans, yearning to have their voices heard and their rights fully realized, they now have a vote and a say in their governance."
Or words to that effect.
It was modified to read: "Due to the Herculean efforts of African Americans and others, yearning to have their voices heard…"
Wait a minute, did you catch it? It was subtle and slight but they sho 'nuff slipped it in…
"…and others…"
My first reaction? I rolled my eyes and was about to keep it moving. Man, whatever, I was busy!
It wasn't until my boss asked me if we should include the change, that I actually had a second to process it.
She, like me, is Black; the same age and often we can read each other well. She was looking at me with an expectancy as if she was waiting for me to catch fire and metaphorically burn down the entire office and the malignant racist who changed my words.
You may not know this but there is a true, fist raised, militant under this smoothed out urbane gentlemanly visage, and is insulted like this?
I imagine others may say to this, "Whoa, whoa, whoa, Mr. Militant Firestarter, how is this racist? Like, seriously dude, it's just two innocuous words."
*Sigh* What appears as harmless, inclusive language, actually provides cover for another instance in the on-going de-emphasis of the Black experience. This occurs when one group adds their presence unnecessarily to the topic, in effect, changing the focus and placing the emphasis on them. In a racial context, like my situation, this is White Centering, and it is NOT new.
Here's an example: The movie, "The Blind Side", was supposed to be about Michael Oher's inspirational journey to overcome crippling poverty and homelessness as he rose to success in the NFL. What we got instead was clearly about Sandra Bullock's White Christian character, and her generous white community saving and developing the poor Black man-child.
Here's another example: Tragic, questionable and unpunished deaths, DEATHS of Black men, women, and children, spurs the grassroot creation of "Black Lives Matter" – a literal plea to value the lives of people who are clearly treated as disposable. What is the response? "All Lives Matter."
How about, one more example: Decades after the Civil Rights Act, policies, regulations and Executive Orders supposedly aimed at assisting in the equal treatment of Black people have been usurped by "other" groups in the name of diversity, pushing Black people once again out of the focus.
And Black people take them in and support their struggle because we know how wrong it is to treat anyone as less than equal.
But it dilutes our voices when others join in and sing of their own strife and never sing of ours.
Look at it this way, if it was your birthday and just as you're about to blow out the candles on the cake, the person who picked it up from the store, starts telling everyone how much of an effort it was to get it from the store.
It's not about them! And to those of you who are not Black, African American History Month is NOT about YOU!
To my boss, I said, "Change it."
She said, "You sure?"
Yes, it was racist for them to make that addition. Yes, it was an insult but the bigger crime was that it mattered to them, that much, that when they read positive words about a people who have fought for their right to be here, the right just…to…be! They found it too much to let stand on its own.
"Yeah, I'm sure." I said, they clearly needed it more than I do. Why? Because I come from people who had their homes stolen, lands stolen, religion stolen, their freedom stolen, to serve "others" in the land of the free. MY people's spirit survived the whippings, the rapes, the lynchings. Being chased out, burned out, bombed out. Being pole-taxed, gerrymandered, redlined. Tackled, tasered and chalk-outlined.
Like my ancestors, my spirit is unbroken, I stand on the shoulders of giants…and, apparently, others.
I'm just sayin'…
(Visited 14 times, 1 visits today)