What do you think about when you hear the words, SHUT UP? Yeah, I know, those would definitely be considered fighting words on the surface but let's take a minute and think…hmmm. Is it possible that sometimes it could actually be a good thing to shut up and just listen, hear someone other than yourself speaking, listen to a different perspective or even hear nothing for a minute to give yourself a few more moments to THINK BEFORE you SPEAK?
Silence can truly be Golden, it is true! Sometimes you are so busy talking about what someone else is doing or how they are doing it, or if they did it right that you totally miss what you should be doing.
There is a lesson in everything that happens to you and your job is to be tuned in to the lesson you are supposed to receive. If you are doing that, you won't have time to worry about what someone else is doing and guess what? Your chances of missing your blessing are slim to none!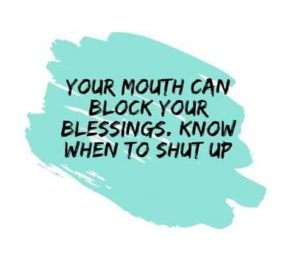 Who has time to miss their blessings? I know I don't, so next time you are thinking about cussing and fussing at someone, PAUSE, take a moment to think about it…..and if it is not going to be productive or helpful, maybe saying it is not the best thing.
For more details on how to get your copy of The Power of Shut Up, visit Walmart, Target, Barnes and Noble, Books A Million, Amazon and Amazon Kindle! It's time to Tame Your Tongue and stop blocking your blessings.
Think I'm Lunchin', let's talk about it!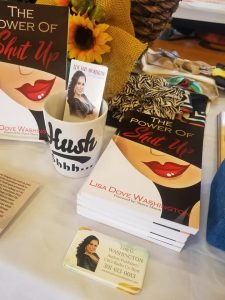 (Visited 82 times, 1 visits today)