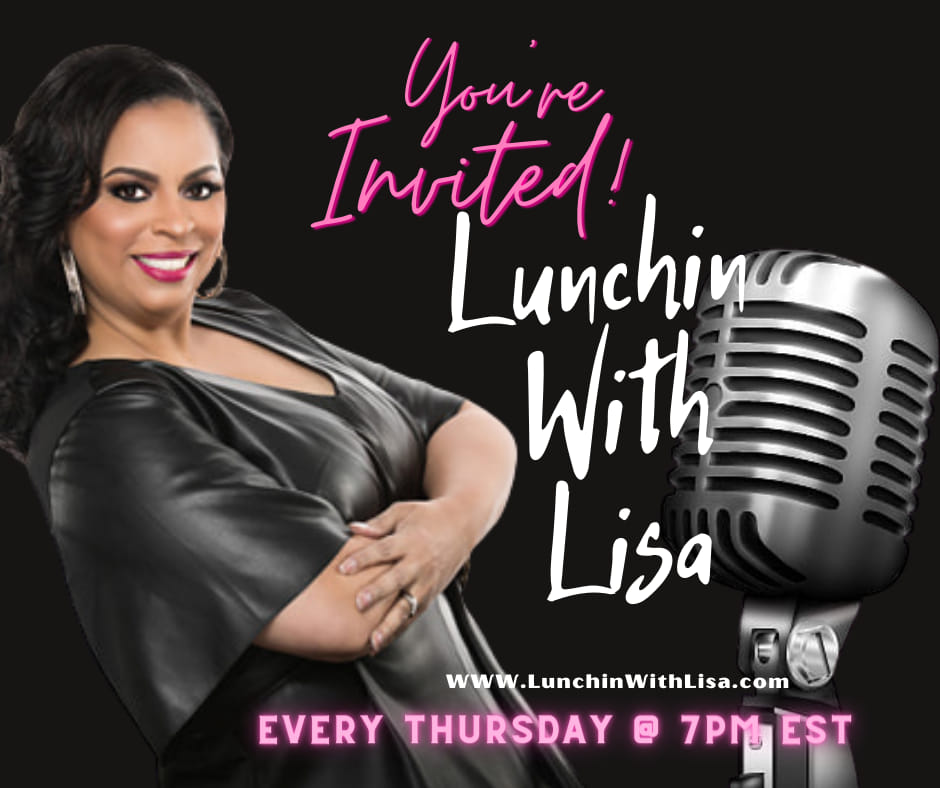 "End of Season 1" Show
Some of you might not have realized it but The @Lunchin' with Lisa Show is coming up on a YEAR in August, and so we are having our last show on THIS THURSDAY, June 10th @ 7pm-8pm Est until we Start our next season in August of 2021!
We have had a fabulous run and we are looking forward to launching Season 2, and we decided to end Season 1 with some fun…soooooooo, The Lunchin' with Lisa Team is join me on the last show of Season 1 to talk about what else?
All Things LUNCHIN" LOL, that's right, we are going to be Discussin', who Lunchin'!!!!!!!!!
Join us to talk about all the things going on in the news, life, and more and who is Lunchin'! Help us close out this 1st season but joining us for some great conversation as we sign off for a break to prepare for a NEW SEASON!!!
(Visited 13 times, 1 visits today)