Pockets secure many things on the inside that cannot be seen from the outside. However, if the object is bigger than the pocket's size and it's forced to fit, it may cause damage to the pocket. So, my friend this is an example of how we often pocket our hopes, dreams, and desires.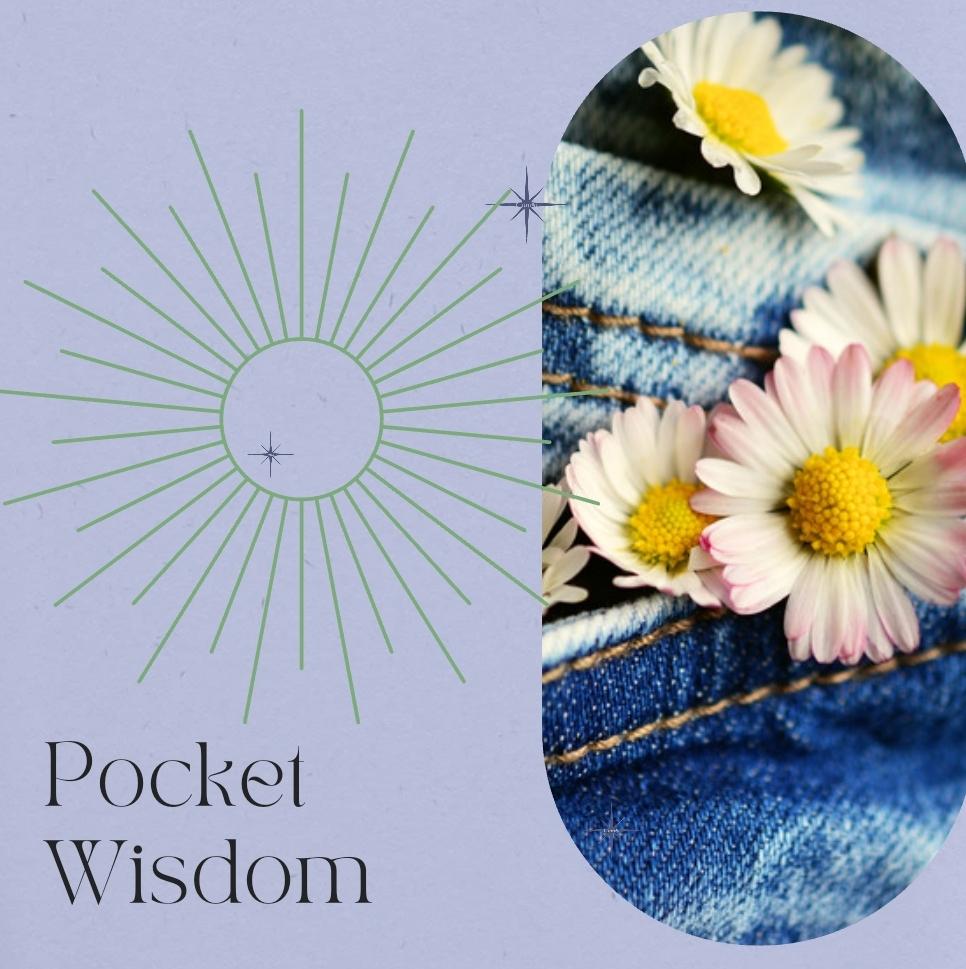 We then go through seasons of self-doubt, or I wish, or I should have, could have, would have, or tell ourselves that now is not the time. So back in the pocket they go. If we're honest, how many times do we earnestly pray and ask God to show us the blueprint. In John 16:23 (KJV), Jesus told the Apostles, "And in that day ye shall ask me nothing. Verily, verily, I say unto to you, Whatsoever ye shall ask the Father in my name, he will give it to you." This scripture should encourage you to examine those deep pockets where you've secured your dreams, hopes, and desires. Let's stop playing pocket games with our visions and gain the necessary wisdom to make them a reality. The Word also teaches us in James 1:5-7 (NIV), "If any of you lacks wisdom, you should ask God, who gives generously to all without finding fault, and it will be given to you. But when you ask, you must believe and not doubt, because the one who doubts is like a wave of the sea, blown and tossed by the wind. That person should not expect to receive anything from the Lord."
If we're honest with ourselves, sometimes life's goals can be challenging to complete when we don't ask for assistance. We have not because we ask not. Just sometimes, we get in our own way. Following is an outline for mastering "Pocket Wisdom." Let's clean out those lint balls and loose change. Stuffed deep inside those pockets will launch you into your destiny if you take that leap of faith and trust the process.
Pocket Wisdom 101
P – Plot a strategy and aim for it persistently.
O – Outline your purpose and goal. (No More Pocket Games)
C – Convalesce … with the understanding that sometimes you need to rest.
K – Know and understand that wisdom is priceless and worth its weight in gold. Change your mindset as you pursue your dreams, so they become a reality.
E – Expect to experience challenges along the way that are designed to distract you from your desired goal. Execute strategies beforehand to prevent them from derailing your focus.
T – Take charge as you prepare for the big dream reveal. Now you have a triumphant testimony to share.
(Visited 42 times, 1 visits today)