Expanding Your Comfort Zone to Create More Joy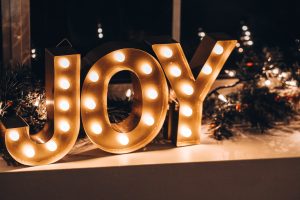 Even though you feel safe and secure in your comfort zone, are you really happy? After all, there's more to life than safety. What about passion? What about excitement? Wouldn't you like more joy in your life? To experience new heights of joy, the only requirement is a willingness to challenge yourself to break out of your self-imposed limitations. Moving outside of your comfort zone doesn't always mean taking giants steps or doing something out of the ordinary.
Expanding your comfort zone can be accomplished through small changes.
For example, select a book to read about a topic you usually wouldn't be drawn to. Learn about something that challenges your usual viewpoint, or take a language course. Given the racial climate in this country, diversity and inclusion are being discussed more and more. Have you become more versed on the subject? Try changing up your usual routine. You just might discover a new and uplifting passion in the process.
Are you ready to take the plunge?
To begin experiencing the joy you deserve, stretch yourself. In order to change, you must be willing to be uncomfortable. Following are some ideas to help you step outside of your proverbial box:
Take a walk around part of your neighborhood that you don't normally visit.
Go to a different store to shop for your groceries, clothes, or other items.
Talk with a neighbor or introduce yourself to people who are new in the neighborhood.
Sign up or register for free online classes that may spark a new passion.
The Breakout Reflection …
When was the last time you've done something that was outside your comfort zone?
Are there any people in your life who remind you to step outside of your comfort zone to create more joy?
Are you ready to start thinking outside of the box that will challenge your comfort zone? If so, start planning your way of escape to new possibilities right now.
(Visited 82 times, 1 visits today)