RETROSPECTIVE REFLECTION:
All is Not Lost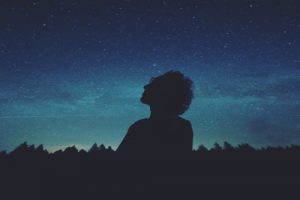 The winter holidays are among us as we have entered the last month of 2020 and what a year it has been.  The phrase "Tis the Season" has taken on new meaning as we've had to adapt to a new normal. Family and work celebrations will force many to adjust years of tradition. December is generally the month where many goes shopping for gifts and decorations to deck the halls of their homes and workplaces. Normally, shoppers spend lots of time bouncing from malls to specialty retail stores and anywhere in between searching for that mega sale or bargain. But with COVID-19 cases surging across the nation, many jurisdictions are starting to implement shutdown phases once again that will severely limit extended shopping hours for patrons and thwart what they have grown accustomed to during this time of year.
Many are extremely eager for this year to end assuming that 2021 will erase all of the challenging events and experiences that 2020 brought forth to the entire world.  The reality is we just don't know what lies ahead.  While the pandemic has wreaked havoc on many families, it has afforded many others the time to start thinking about new beginnings, goals, and plans for the new year, thus preparing for change.  While we can't obliterate all that took place in 2020, we can certainly reflect on what decisions and things we'd like to do differently moving forward. Reflecting may have its fair share of painful moments, however, it can also be rewarding when we dig down deep and pull out the many lessons learned and blessings in disguise. We must embrace all things within our lives despite the painful memories and unexpected occurrences that bought us grief and heartache. Nothing is ever wasted; life's lessons often end up being teachable moments that we can use to propel us forward into our God-given destiny. Choose to ponder on self-love and self-awareness to determine ways to rise and vibrate higher, despite all that we've been through. You'll find that you're stronger than you ever gave yourself credit for. Unearth those areas of your life that require improvement.  Uplift your spirit and seek new ways to remain and increase your strength and determination.  Continue walking in your own truth and your own light.  Focus on all things positive and encourage yourself in order for love to shine within your heart.  We owe it to ourselves to be our own authentic identities and not sink into someone else's perception of what they think we should be.  Despite what we have gone through this year, count it all joy and keep rising.  In all things give thanks. Reach towards higher heights and continue to be unique in all things, finding your happy place and staying there.  Be who you were designed to be!  Live in love!  And as we bring in the new year, approach it with positive energy expecting great things and knowing that all things work together for the good! Ten percent represents life's challenges and 90% represents how we respond. Remain encouraged. The best is yet to come.
(Visited 80 times, 1 visits today)