"For this reason, I remind you to fan into flame the gift of God, which is in you through the laying on of my hands." – 2 Timothy 1:6 (NIV)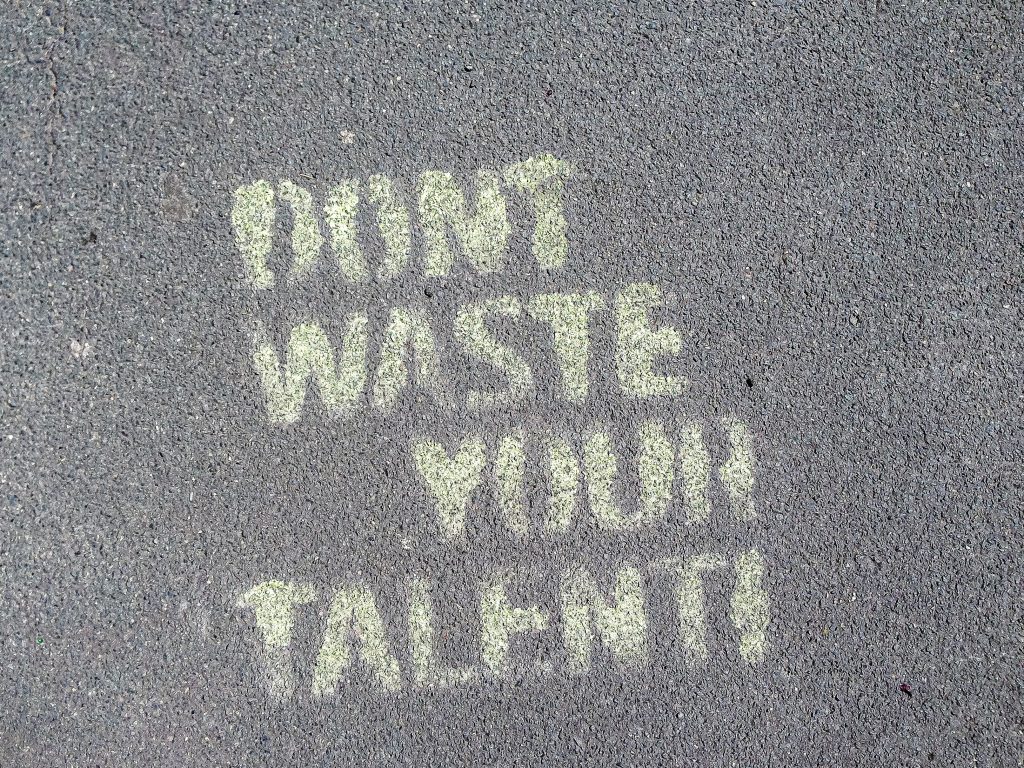 Are you walking in your God-given gifts? Do you know what they are? Some discover what their gifts are at an exceedingly early age and for others, it could take many years to identify them. However, once you know exactly what your gifts are, you can begin developing and operating in them for the greater good. Or, you can ignore them and allow them to lay dormant before you decide to flourish and begin walking in them. But when we "stir up" our gifts, we use what's been deposited down on the inside of us and begin to create.
Many have gifts that aren't being tapping into for various reasons. Fear and distractions can surely cause paralysis to take place. I can attest to this. Although I discovered my gift of writing many years ago; I wasted many years being distracted and avoided putting the required work in to improve and cultivate my craft. Years of foolishness, hanging out with the wrong crowds, and overall ignoring what I knew I should've been doing stunted my creative flow. In addition, there were the naysayers, the haters and dream killers bringing up the rear. Far too often we share our plans with others prematurely … those that mean us no good. If not careful, you'll find yourself developing a false sense of doubt that will cause you to talk yourself out of what you knew was an assignment that you were to fulfill. All the while it was something someone said that planted a seed within you that killed your dream. When you discover your gift and start working toward making it a reality, you might want to refrain from sharing it with just anyone. Discernment is key. Sometimes operating in silence is the best move you can make. Not everyone has your best interest at heart and oftentimes are secretly "hating" on your desire to elevate. And even more disheartening is the fact that haters often are those closest to us. You want to believe these are people who will support and have your back. Unfortunately, they are content with you being on their level, but the moment you show promise and are close to reaching your goal, they will make every attempt to shoot down your dream. Oftentimes, they will throw shade or have you convinced that you're not supposed to be doing what you already know your spirit has shown you. If not careful, you won't follow through to the end. But push through anyway. I'm living proof that perseverance does pay off. In October 2019, I became a co-author of Get Out of Your Own Way, Volume 3, where I contributed a chapter titled "Out from the Shade, Into My Shine." And later this month, my very first book Conquering Co-Parenting: Overcoming Chaos and Stress While Sharing Custody, is set to release on September 29th will be available for purchase on Amazon as well as other major retail bookstores. In addition to becoming a new author, I am in the developmental stages of building my brand, "Morning Toast with Jam," an online platform consisting of daily inspirations, encouragement, and so much more.
Although I was finally able to get back on track with my writing, I must admit that it was a lot tougher because of my procrastination. And let's not talk about fear! Allowing fear to creep in will only stifle your progression forward. However, it's important to face your fears and keep moving anyway. Eventually, your faith will help you to overcome any fear you may have. Remember… it's never too late to start over. It's never too late to discover what your gifts are, and it's never too late to tap into them. If you're uncertain, step away from the world's noise and pray. Ask God for guidance and direction. Allow yourself time to be still long enough to hear His voice. Once He's given you confirmation about what your gifts are, hold them near and dear to your heart and be very selective about what you share with those in your circle. Not only will God bring the right people in your path to encourage you along your journey, He will also remove those who are toxic to your success. However, you have to do the work and avoid distractions and toxic people at all costs. When you fully begin to shine, you'll see the ones throwing you shade. But don't be afraid to stir up your gifts! Stray away from distractions! Walk in faith and discover that what God has for you is for you!
Distractions!
They come at me without notice, like a bolt of silent lightning
So heavy yet light enough to disguise that I may not realize
That this is just another hit.
Distractions!
Dying to drive me from my destiny
But I resist and let it flee
Dreams transitioning becoming reality
Of those visions thru faith that I now can see
Though here comes that shadow of a thought
Insignificant to my moment
Yet clouds surround me taking my eyes off my prize
Distractions!
Dying to drive me from my destiny
But I must resist and let them flee
The realization of who you are
Allows my resistance to free me
The thoughts, the chatter, the irrelevance of your subject
Will no longer behold me and strike against my will
Distractions! Do I have your attention?
Distractions! Let me make mention!
You are free to leave
For my destiny is awaiting my arrival
To accept my prize of purpose!
Aleka W. Melson
February 24, 2009©
(Visited 60 times, 1 visits today)