Meet Co-author Alonda Brooks Who's Adding a Millennial Twist to the Upcoming Release of Step Into Leadership Greatness: Leaders Producing Leaders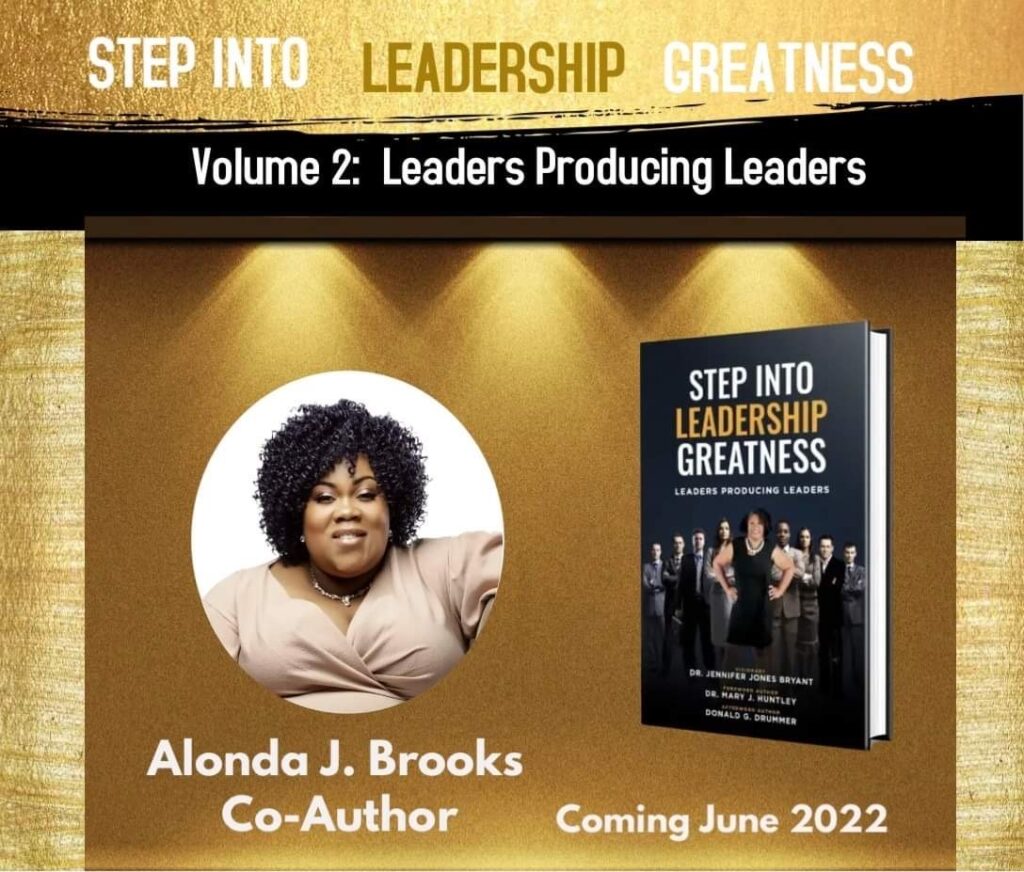 I had the pleasure of speaking with Alonda Brooks, one of the phenomenal co-authors of Dr. Jennifer Jones Bryant's upcoming book, Step Into Leadership Greatness: Leaders Producing Leaders (Volume 2), and the first thing she mentioned was how she has tremendously grown under her mentorship and leadership. Brooks expressed her gratitude and appreciation for the guidance she has received from Dr. Bryant and how it has impacted her own business in a major way. She has been able to implement what she has learned in her own life and Coaching Practice that has truly helped her business grow. She is excited to bring a millennial perspective to the book collaboration. She desires to encourage and uplift others as she joins forces alongside Dr. Bryant in making a lasting impact in the leadership world.
When asked, "What does leaders producing leaders mean to you?" Brooks is of the belief that leadership is your birthright. She further explained that one does not have to have an official title to be a leader. "Your title comes from God," she said. Continuing, she shared that, "Every day you are representing, so you should be intentional about what you do and emulate what you want to see in others."
Brooks shared her leadership vision and loves the concept of leading alongside others, which she refers to as Peer Leadership. "I won't ask for what I have not yet done myself," she said. She also stated that leaders should lead from a place of understanding. She hopes that her chapter helps others gain a strong sense of integrity and that they realize that even when things don't go as they should, continue to commit themselves to the mission at hand. Always show up and leave your name great on this earth, no matter what others do around you. In the world of leadership, she feels that you must be willing to play all positions, not just your favorite (now that is a word right there)!
Alonda Brooks is a 38-year-old Certified Cincinnati Business and Imaging Coach, a third-generation entrepreneur who is also a mom of three beautiful children who are also entrepreneurs. She strives to teach them that self-awareness is crucial and that they do not have to fit into anyone's mold, but they must walk in their own purpose. She believes that she was born to lead and wants her children to make their own decisions based on what they were created to do. She has been a cosmetologist for more than 22 years, as well as a publisher and book coach. In addition, she worked in theatrical make-up production and has traveled worldwide. She enjoys showing her clients how to pick the proper vendors to bring out their unique style when representing their brand. She believes that you are your brand, and you must be authentic to others, so making sure your image reflects who you are is essential.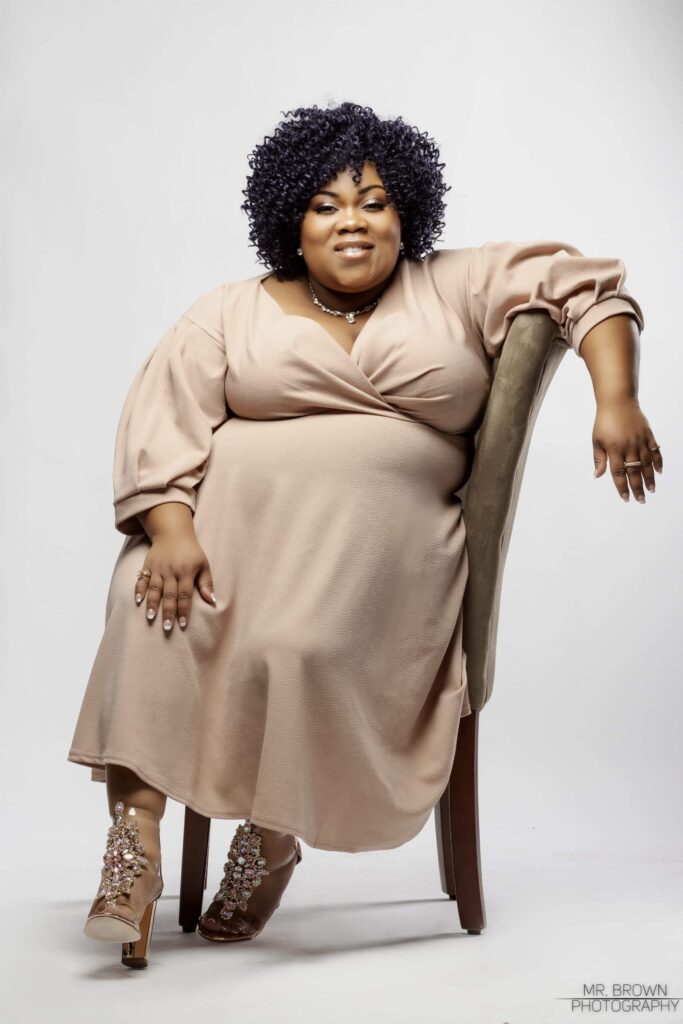 When asked what challenges she has come across as a young entrepreneur, Brooks shared that most of her clientele consisted of young, professional businesswomen. She didn't have the additional help of social media when she first started to help get the word out about her services, so she struggled to develop her portfolio to show people her gifts and talents. In addition, as a young person who was experienced beyond her years, her challenge was getting her younger clientele to believe that she could relate to them. Thankfully, she has worked through that rough patch and her gifts now speak for themselves. She also looks forward to continuing to break generational curses and enter the wealthy society, leaving a legacy for her children. She says, "I don't want them to get it out of the mud, but out of the garden that I have planted for them and pass it on for generations to come."
Currently, Brooks is working on her own anthology, a book of affirmations consisting of co-authors who are "Mompreneurs" who rock. These co-authors will share pearls of wisdom and advice that will encourage others on how to navigate it all … life, career, and family. She was excited to share that Dr. Jennifer Jones Bryant will be authoring the Foreword. Alonda also has a mentorship program called Creative Young Nation, which consists of 10 Ambassadors ranging from 18 to 25 years of age who are highly creative youths she mentors through everyday life from high school to adulthood. Additionally, she guides them on how to be a Christian in business and having integrity while not compromising their gifts.
In addition to all the wonderful things Alonda is doing, she also hosts an award-winning podcast called "I Am Becoming," that airs on Sundays at 3 p.m. on all platforms. What started as her mantra has become a whole movement. For more information, visit www.imustbecome.com. Her message to all is this – no matter what your walk of life is – BREAK THE MOLD! To the wiser generations – it's never too late; you can be successful at any age and from any background.
A self-proclaimed, unconventional God's kid, Alonda Brooks reminds us to keep our name great in the earth, and humbly asks us to be patient with her as SHE IS BECOMING!
For more Information on Alonda Brooks, you can contact her on:
Facebook – @imustbecome1
Instagram – @imustbecom1
Her show iAmBecoming listen @ bit.ly/iAmBecoming
(Visited 68 times, 1 visits today)