She Managed Her Way Right into the Role of "Mom", the Rest is History – Meet Karen Hodges
Dove Style Magazine had the pleasure of catching up with six-year actress Ms. Karen Hodges. Oddly enough, she did not start out acting, but is no stranger to the business. She had the pleasure of managing her Goddaughter's acting career. One day as she was assisting her with an acting project, while on set, they needed someone to play the role of Mom and had their eyes set on Karen. She jumped right in and that is where it all started. Sometimes it is being in the right place at the right time.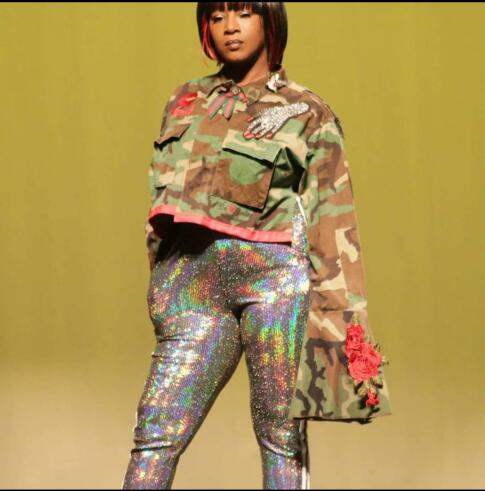 As her career has progressed over the years, Karen has been afforded some amazing opportunities in film, stage plays and modeling. One of her first acting roles was on a mini-series called "Southern Fried Homicide," aired on the Investigation Discovery channel.
Although she says that she gets a little nervous at times when acting, while still trying to learn the ropes, she has collaborated with several producers in the Washington, DC, Maryland, and Virginia area. She played the character Cee Cee in the movie, "BOSS," by Producer Mitch Credle and was picked up in the film's sequel as well. After appearing in both films, she now feels comfortable in front of the camera more than ever.
As previously mentioned, Karen has collaborated with several producers throughout the DMV, including Roosevelt Entertainment, in the film, "Life According to Rasheeda," Anthony Commodore of Comm Productions in a show called "King Sun," as well as "House of Cards" (Season 5). She also did some background work on the television show, "Sinner Wanted" that aired on TV One. Showing versatility in her craft, Karen is no stranger to stage plays; however, her first love is film. She explained that film gives you time to learn your lines.
In 2021 she partnered with Mignon Pinson's company, Shooting Future Stars and was cast in a short film called, "The Description."
Karen is excited about where this journey is taking her and her passion for acting is growing with every opportunity. She has future aspirations of working with DMV native Taraji P. Henson and Clifton Powell. Another one to add to her list is the renowned Tyler Perry. Although COVID has slowed production down temporarily, Karen is anxious to get back in the groove and do more film and stage play projects.
For those who desire to live out their dreams in the world of acting, Karen shared that it is not an easy road at times, but you must keep pushing forward without giving up. Staying focused and ignoring the negativity that may come your way are keys to success!
(Visited 70 times, 1 visits today)